Thinking positive!
I don't know about you, but we have hardly seen the sun in January here in flyover country. They are saying it may come out on Sunday…That would be nice. It will be February!
I guess the Super Bowl is coming up, and I guess I'll root for the Chiefs since they are a Missouri team.
The boy thinks that is sacrilegious or something. But he has still not gotten over the Rams moving to L.A. I probably won't watch either.
It was Crazy Hair day at the wee babes' school…
The wee laddie wins I think.
Yesterday at work we had cake to celebrate the end of my cancer treatments!
Wasn't that  nice?
Do you have plans for the weekend? I am going on a retreat with the vestry at my church. I am the newest member since I was elected at the annual meeting last Sunday.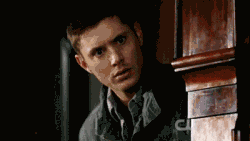 I know. I said I would never again after I went off the vestry 11 years ago. But never say never. It'll be fine.
I thought this was good. I like Chris Stapleton, don't you?
And, oh…
Likewise the Spirit helps us in our weakness; for we do not know how to pray as we ought, but the Spirit himself intercedes for us with sighs too deep for words. And he who searches the hearts of men knows what is the mind of the Spirit, because the Spirit intercedes for the saints according to the will of God. (Romans 8:26-27)